Tungsten Powder Export
China is a dominant country of tungsten resources with both the proven reserves and current exploitation are accounted for about 65% of the world reserves; and also dominant country of tungsten powder export.
Export Control of Tungsten Powder
Export control of tungsten powder (81011000) means the customs supervision conditions of it, which is 4xy3, wherein 4 representatives of the export license, x is export license (processing trade), y for export licenses (border trade), 3 refers to dual-use items and technologies export license.
Export Quota of Tungsten Powder
The export quota of tungsten powder has canceled in 2016, "2016 export licenses for goods catalog" provides that cargo of tungsten and tungsten products subject to export license administration, which means enterprises can apply and receive the export licenses by goods export contract. In addition, export of tungsten and tungsten alloy (particles less than 500μm) is free of an export license, but dual-use items and technology export license is required apply and receive according to regulations.
Export License of Tungsten Powder
Export license of tungsten powder is the export documents issued by the relevant authorities according to a State's export controls in the international trade, a measure for controlling tungsten powder export. Through the issuance of tungsten powder's export license can control the exporting of tungsten powder, restrict or prohibit the export to meet the market and needs of consumers, thus to protect the national economy.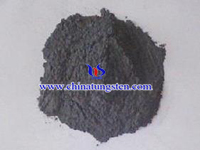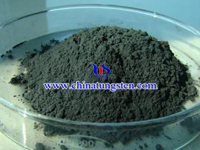 If you have any other question or inquiry of tungsten powder, please contact us through the following methods:
Email:sales@chinatungsten.com
Tel.: +86 592 5129696 / 86 592 5129595    Fax: +86 592 5129797