Tantalum Carbide Powder
What is tantalum carbide powder?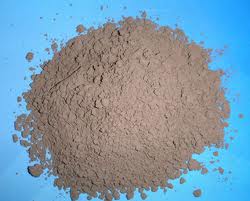 Tantalum carbide (TaC) is an extremely hard (Mohs hardness 9-10) refractory ceramic material, commercially used in tool bits for cutting tools. The hardness is only exceeded by diamond. It is a heavy, brown powder usually processed by sintering, and an important cermet material. It is sometimes used as a fine-crystalline additive to tungsten carbide alloys. Tantalum carbide has the distinction of being the stoichiometric binary compound with the highest known melting point, at 4150 K (3880°C). The substoichiometric compound TaC0.89 has a higher melting point, near 4270 K (4000°C). It burns in air with a bright flash and only slightly soluble in acids. Has a metallic luster.
When used as a mould coating, it produces a low friction surface.
Tantalum carbide-graphite composite material, developed in Los Alamos National Laboratory, is one of the hardest materials ever synthesized.
Dusts from grinding can be flammable.
Substances to avoid are: flammable gases (dust may form explosive mixtures with gases)
Tantalum Carbide Powder Typical Applications:
Tantalum carbide is often added to tungsten carbide/cobalt (WC/Co) powder attritions to enhance the physical properties of the sintered structure. It also acts as a grain growth inhibitors preventing the formation of large grains, thus producing a materials of optimal hardness.
It is also used as a coating for steel moulds in the injection moulding of aluminium alloys. While providing a hard, wear resistant surface, it also provides a low friction mould surface.
Tantalum carbide is also used in the production of sharp instruments with extreme mechanical resistance and hardness.
It is also used in tool bits for cutting tools.
Symobl

Ta(Nb)C
(% Min.)

T.C
(%Min.)

Chemical Composition(% Max.)

Fisher Size(µm)

Nb

Fe

Si

Al

Ti

O

N

F.C

FTaC-2

99

6.2

1.0

0.15

0.02

0.01

0.02

0.25

0.05

0.15

≤3

FTaC-3

99

6.25

5.0

0.2

0.025

0.02

0.02

0.30

0.05

0.2

≤3
If you have any interest in tantalum carbide powder, please feel free to contact us by email: sales@chinatungsten.com or by telephone: +86 592 5129696.
More info>>
2.E-catalog of Tungsten Powder