Crystalline Tungsten Powder
Crystalline tungsten powder is a kind of high purity tungsten powder, widely used in petroleum drilling diamond bits and as the raw materials of oil perforation pills, high temperature combustion chamber spraying coating and other wear resistance and high temperature resistance parts coating, intermediate frequency furnace tungsten crucible etc.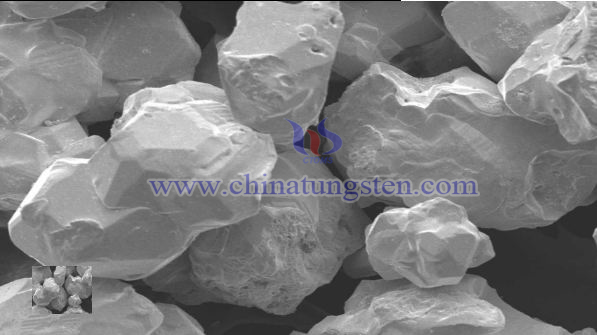 Typical Physical Properties of Crystalline Tungsten Powder
Apparent Density:7.3-8.9g/cm3
Vibrating Density:9.0-10.5g/cm3
Hall Flow Rare: < 12s/50g
Particle size ranges:0.25-0.045mm(60-325mesh)
Chemical Composition

Packing:In iron drums lined with double plastic bags of 50 or 100 kgs net each.
Note:Any particular requirements to the products can be discussed.
If you have any interest in crystalline tungsten powder, please feel free to contact us by email: sales@chinatungsten.com or by telephone: +86 592 5129696.
More info>>
3.Nano Tungsten Carbide Powder
4.High Density Tungsten Powder