Spherical Cast Tungsten Carbide Powder
Spherical cast tungsten carbide powder features in homogeneous,dense and dendritic micro structure. It is with stable chemical properties,good processing performance,high micro-hardness and good wear resistance. It's Widely used for making oil drilling bits,PDC drill tools and melt infiltration parts,spray coating and built-up welding parts to reinforce the wear surfaces.
1.Hardness (HRA): 80.5
2. Apparent Density: 9.0~9.5 g/cm3
3. Particle Size Range: 100~270 mesh
4. Hall Flow Rate: 10s/50g
5. Appearance: Dark gray powder.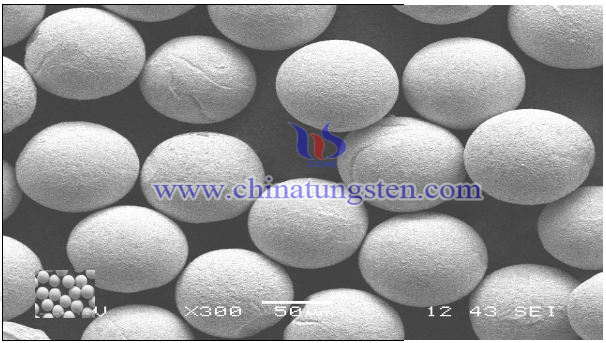 Spherical tungsten carbide powder uses cast tungsten carbide as raw material, adopted high temperature modification, spheroidizing method by plasma technology, which has uniform structure and good liquidity.
Packing: In sealde plastic bags with outer iron drums of 100/200 kgs net each. we can meet your special requirements.
If you have any interest in spherical cast tungsten carbide powder, please feel free to contact us by email: sales@chinatungsten.com or by telephone: +86 592 5129696.
More info>>