SEM Micrograph of Tungsten Carbide Powder
SEM is the short name of Scanning Electron Microscope, and its picture is taken from enlarged image of SEM, which is an enlarged photograph of a scanning electron microscope scan image. Scanning electron microscopy of the sample is simple and does not need to cut into thin sheets, especially for metal products, it is to observe its structure, multi-faceted observation space on three diementional. Tungsten carbide powder can also be a simple smooth scanning. SEM is canned by beam with less pollution and can be observed directly the enlarged photograph of the finished product. It can be amplified multiple times from a few to tens of times with high scalability.
SEM micrograph of the tungsten carbide powder was irregular not so round pellets. But it is very different from ready to press tungsten carbide powder, which is also called RTP powder. RTP powder is mixed by tungsten carbide powder and cobalt powder together. After grounding and other processes, and RTP powder can be press directly to tungsten carbide products. The SEM micrograph of RTP powder is with sheet shape and irregular.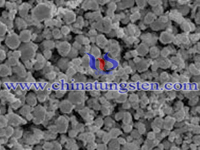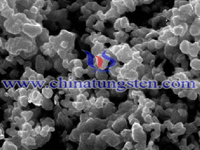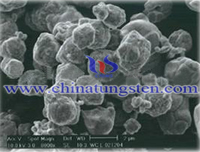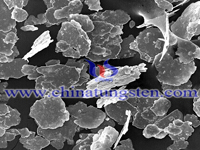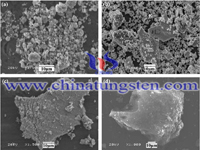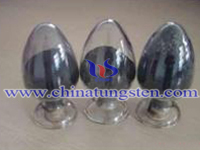 More requirement of tungsten carbide powder, please feel free to contact Chinatungsten Online:
Email: sales@chinatungsten.com
Tel: 86 592 5129696/ 86 592 5129595
Fax:86 592 5129797