---
Strontium Tungstate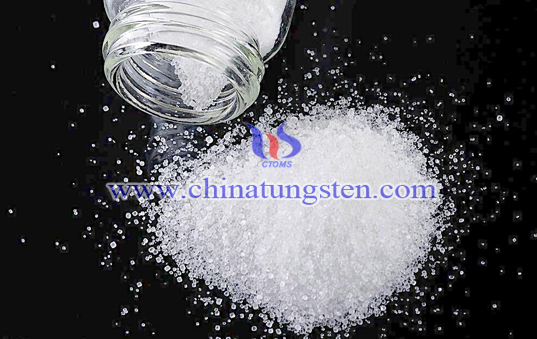 Introduction
Chinese Name:钨酸锶
CAS Number:13451-05-3
Chemical Formula:SrWO4
Molecular Weight:335.45800
Exact Weight:335.83600
Property
Characteristics: tetragonal crystal system.
Density(g/mL,25/4℃):6.187
Solubility: slightly soluble.
Application
Stable under room temperature and pressure
Avoid to get contact with oxidants and halogen. Relative density is 6.187, decomposed when reaching melting point. Solubility in water under 15℃ is 0.14g/100mL H2O,decomposed in acid, insoluble in alcohol and other organic agent.
Producing Method
Strontium can be synthesised by several methods, such as using decomposition of metal tungstate, metal oxidants react with WO3 or melting carbonate.
Storage Method
Sealed and storage in cool and dry place.
Ecological Effect
Harmful to water, do not make contact with groundwater or sewage system or pour into environment without government's permission.
Order & Inquiry